Blue flags flutter on the beaches of Didim
Turkey Environment Education Foundation (TÜRÇEV) as a result of the assessment made under the Blue Flag Program in coordination Didim awarded the blue flag in 2020 and was given the documents to the public beach flags.
Turkey Environment Education Foundation (TÜRÇEV) North Aegean Provincial Coordinator of nature Karatas, the results of the inspection, the Blue Flag and certificates to the public beaches in accordance with the criteria Didim Municipal Sanitary Works Director Asli were delivered ceremony Kiray also participate. As a result of the evaluations made this year, Fake Paradise, Akbük Public Beach, Asteria Venus, Aquasis De Luxe Resort & Spa, Tavsanburnu Nature Park, Club Tarhan, Asteria Zeus, Altinkum Public Beach, 3rd Bay Beach Hotels public beach Büyük Anadolu Hotel in Didim Resort The Holiday Resort is among the beaches of Adrina Beach resort and Venosa Beach Resort Blue Flag area.
Providing information on the subject, Didim Municipality Cleaning Affairs Manager Aslı Kıray; "It makes us very happy that our public beaches in our district receive a Blue Flag. I would like to thank all my colleagues who have added day and night to keep our district clean and create a healthy environment for our citizens"
Image gallery
Happy ending was reached during the meetings with Didim Tourism Association (DİTUR) on behalf of its members. Within the framework of the signed protocol, the hotels that are members of the association will use reduced electricity.
Details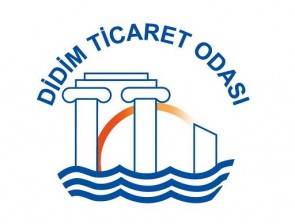 The company, which arranges visa procedures for Greece, will provide mobile visa service in Didim Chamber of Commerce.
Details